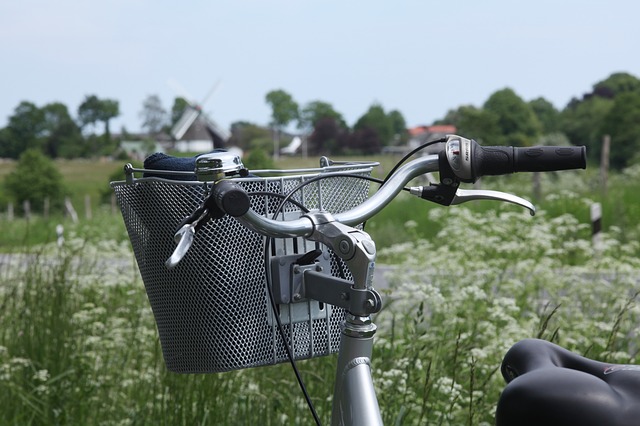 Cyclists come in all different fitness levels, shapes, or sizes. If you're a larger rider, finding a suitable three-wheel bike that can handle your body weight might be a challenge. You should look for certain characteristics of the trike. It is always advisable to choose an adult trike that has a bigger wheel and a strong frame. It is also important to ensure that the rear wheel can bear your weight. In the section below, we have reviewed 2 adult tricycles especially designed for heavy people.
The Schwinn Meridian Adult Tricycle is a perfect trike bike for all ages. This single-speed 3 wheeler features a lightweight aluminium and low step-through frame, making it an excellent choice for larger riders. The Schwinn Meridian has a padded spring cruiser saddle. But if you're a large person, we recommend you to get a larger bike seat because the one that comes with it might be a little too small and hard. The Schwinn Meridian also has a large, solid and foldable rear basket which is perfect for groceries storing or carrying your pet around.
Although the weight limit for this 3 wheeler is 300 lbs, some owners commented it is able to hold their weights up to 350 lbs (with empty basket). But you have to be more careful when riding and taking a turn. You should also always check the tire pressure and not to overfill your tires. The Schwinn Meridian has 2 wheel sizes – 24" wheel and 26" wheel. For an overweight rider, we recommend going for the 26" for better stability.
If you're looking for a sporty-looked adult trike, how about getting yourself a Mountain Tricycle? You don't have to drop a boatload of money to get one. The Vanell 7-speed Adult Mountain Tricycle is a very affordable choice. It's made of high-quality steel and supports rider and cargo combined weight up to 400 lbs. The mountain frame, mountain tire, and mountain bike rim provide better stability and comfort, especially for heavy riders, while the high-quality shifters help riders adapt to most of the uphill/downhill roads.
Many people like the sporty mountain bike structure of the Vanell. It's a real attention-getter. This trike is a bit top-heavy so you need to make sure that all the tires have the same amount of air. Like many other adult tricycles, the Vanell also has a large, foldable rear basket. It's 18″ long, 22″ wide, and 11″ tall. Some riders commented that they can fit 4 bags of groceries into the basket. You just need to stretch a bungie net across the top of your basket to secure your load from flying out when you go over potholes. Read more
| | Schwinn Meridian | Vanell Mountain Tricycle |
| --- | --- | --- |
| | | |
| Type | Cruiser Trike | Mountain Trike |
| Wheels | 24"/26" | 24"/26" |
| Weight | 70 lbs | Approx. 64 lbs |
| Capacity | 300 lbs | 400 lbs |
| Gearing | Single / 7-speed | 7-speed |
| | More info | More info |
One thing to note when you're buying a heavy duty adult tricycle is that the weight limit of a trike is not just the rider. You should also take into account your bring along (water bottle, tools, jackets, food, etc.) which can easily add 20 lbs extra.