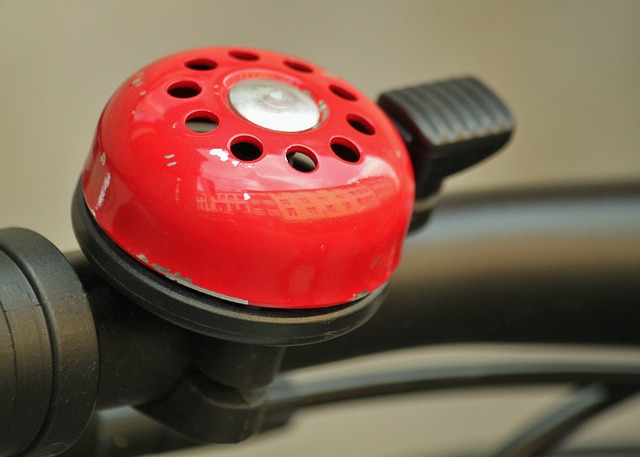 A bicycle is a pedal-driven vehicle that has been a means of transportation since the 19th century. It has also been a form of recreation and sport. While cars use horns to give warnings to pedestrians, a bicycle uses a bell. A bicycle bell is essential for every bike. It makes riding the bike safer, as well as makes it easier for a cyclist to warn people, cars, and other cyclists. Imagine yelling out while cycling and you'll see how important a bicycle bell would be. Bike bells could be mounted on the bike's handlebars or could also be thumb activated.
There are a lot of bicycle bells being sold in the market these days. And how do you know how to choose the one that's perfect for you?
There are three quality bicycle bells being sold in the market today, which are the Mirrycle Incredibell original bicycle bell, the Schwinn OPP bell and the Avenir Dual Action Bell.
The Mirrycle Incredibell Original Bicycle Bell is light and easy to use. This bell has an adjustable clamp that is made to fit sizes of handlebars that has a diameter of 21mm to 33mm and can be rotated 360 degrees. The sound can be controlled with a little ding or an attention-getting ding by navigating through the thumb action on the dinger. It is small and compact so it won't eat up too much space of your handlebar. It is loud enough to warn pedestrians and other cyclists that you're going through. If you want something that's louder, the Mirrycle Incredibell XL might work for you. It's a little bigger than the basic one, that's why it is louder. Bicycle police prefer this bell a lot.
The Schwinn OPP bell comes in two colors, chrome (or silver plated) and black and made up of a metal top and a plastic clamp. This bell is definitely a must-have for kids, small and big bicycles. It is made to be mounted on the left handlebar so you could use your left hand to ring it. This bell is easy to ring and recommended to be used during dry weather. The ding of the bell is loud enough to be used for mountain biking and trekking because you can hear it even when you're over 100 feet away.
The Avenir Dual Action Bell is a thumb-activated bell that has a steel top and a plastic base. This bell can be mounted very easily and stays in place just where you need it to be. It's a little bigger than the rest with a size of 650mm in diameter and produces a loud ding that nobody can ignore. This bell also comes with the durability that you can use it in any weather condition.
Riding a bike is always fun and relaxing. But always stay safe and make sure you have your safety gear on so you can enjoy that same moment, over and over again.